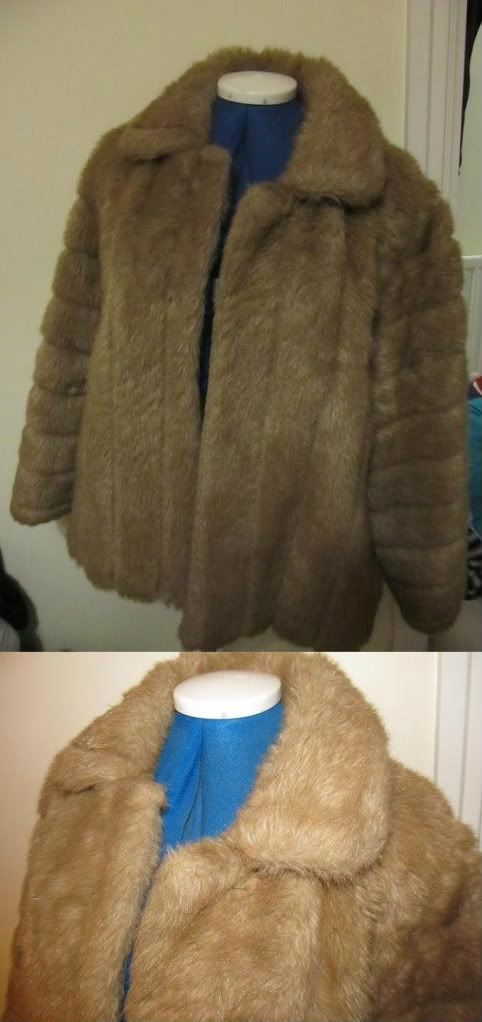 Vintage faux fur jacket. There is no size on this coat, but it would fit size 14 or 16 perfectly. It falls to the hip.
The label inside states this is a "synthetic fur" product.
Postage and packaging is £5.
Please email me:
tor@fabfrocksworld.co.uk
to purchase, or if you have any questions.